Are Best AC Installation Service in Delhi
The growth of Indian AC Market has witnessed tremendous growth in the last few years to due to global warming. We, Joys Air conditioners are proud to be the leading AC Installation company within Delhi NCR that provides one-year assurance on all our AC installations. Our extremely full-fledged engineers offer a dedicated client support team and solve your tension of AC Installation. We have a tendency to solely use the expert installation engineers who can continually treat your home or business with the utmost care and a focus. We offer guaranteed Ac Installation service in Delhi  with full satisfaction to all our customers. Our expert team can solve all installation problems and will make sure that the AC is properly installed to give you maximum cooling and installed properly.
We are one of the top companies known for AC Installation in Delhi NCR with more than 10 years experience and offer quality installations and provide 1-year installation guarantee endorsed by the ever-increasing quantity of 5-star reviews our customers have given. Some customers need an additional thorough service for such systems as AHU's and HVAC instrumentation, with needs of adjusting fan belts, small filters, and deep coil cleansing. Whatever the unit is we will look to service it keeping your systems up to most sufficiency and operative with most performance.
CALL, MATHEW: 9818860064/ 9540881418
Whatsapp-9540881418
Split Ac Installation Service in Delhi
We are the leading Split Ac Service provider in Delhi providing Split AC Service and maintenance to all localities in Delhi. We offer these services in different forms according to the requirement of clients. Our Service covers all model split Ac and commissioning. Our skilled service engineers are the backbones of our company and their attention to detail is that the main reason we have continued to grow year-on-year. Our company believes in providing quality and excellence and most of our business comes via recommendations from existing customers. We also believe a powerful facility supports team that is absolutely trained to manage even the foremost sophisticated of things. All our workers wear our badge proudly, and that we are dedicated to creating the client expertise flawless; all with the additional benefit of getting unbeatable costs. We are certified Ac service providers of each top-branded air condition units in the market and install all types of Air conditioners near your area.
Why is AC Installation Important in Delhi?
Delhi summers can be hot and humid. Fan and coolers cannot always drive the heat away, and the need for AC installation in Delhi becomes a necessity. Are you confident about installing a brand new Air-conditioning unit? If not, you can contact us for Trusted AC installation services at your convenient time. We install your air conditioning unit correctly at affordable charges with service grantee. Why take the pain of installing the AC unit yourself when we are here to provide you the best Ac installation services?
Split Ac Installation Services in South Delhi, Noida Faridabad.
We are the most trusted Split Ac Installation company in south Delhi and also serve in Noida and Faridabad.
We are the most trusted Split Ac Installation company in south Delhi and also serve in Noida and Faridabad. Our company is acknowledged as the top AC Installation company for expert service for residential, commercial split AC Installations. We also undertake Window Ac installation jobs and maintenance. We are expert in Split AC Installation services in Delhi South, West Delhi, North Delhi and New Delhi areas. Our Split Ac service includes fixing of AC Units as well as difficult trouble shooting like Ac gas leakage, shifting of entire AC units from one place to another. We take utmost care in installation  and offer emergency support in Delhi and NCR areas.
We have a tendency to don't seem to be a 'man and his van' operation.  We terribly value competitive and typically will beat any worth given so long because the quote is by any reputed Air conditioning company in South Delhi area. If you have got an advanced ac system, or a multi-unit air-conditioning to get installed then will be able to lower our prices even more. You do not want a contract with Joys Air conditioners and the worth for a one-off visit/call would be a like a contract.
We install all kinds of Air conditioning systems from traditional home units to multi-unit systems to ceiling container, wall mounted or Ducted sort split systems and have a full-fledged and skilled team of qualified engineers accessible to hold out all kinds of air-con installations in Delhi, South Delhi, Noida, Faridabad other nearby areas in Delhi. We pride ourselves on the standard of our skill with heaps of our work deriving from client repeat business and referral from our happy customers. Our company has completed installation work in all kinds of business and retail properties as well as multi-site offices, restaurants, factories to domestic installations like conservatories, bedrooms and even whole house systems. We offer a FREE energy consumption survey before any installation works that are then allotted swiftly and professionally by our experienced engineers and continuously take care to make sure the areas where we are operating is left clean and tidy on completion of works. We have installation engineers available 24x7 on emergency and our team can handle everything from your initial inquiry all through to the completion of your installation. If you select an installation service from our company in Delhi, Noida and Faridabad we will be ensuring you the most effective level of service.
CALL MATHEW: 9818860064/ 9540881418
Whatsapp-9540881418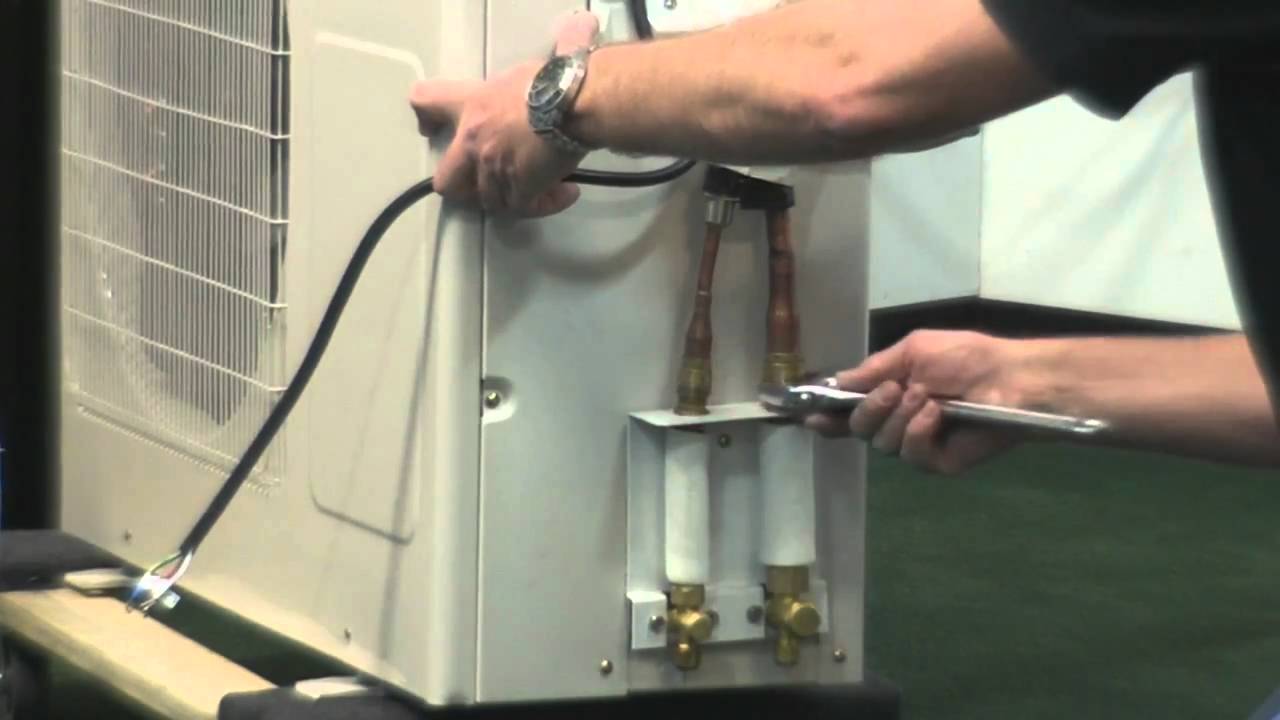 Therefore, don't delay to call our technician for split Ac installation service in Faridabad, Noida and Delhi. Air conditioners especially split Ac offer great comfort and effective cooling. However, it is essential to maintain the service as well. Annual maintenance and service is required for the best cooling effect.
Split AC Installation Charges in Delhi
During summers a large part of electricity consumption will be attributed towards powering your home air conditioners. Higher the SEER Rating (Stands for Seasonal Energy Efficiency Ratio) the greater the air conditioner's efficiency and reduced electricity costs. Ac installation requires a lot of expertise. Joys Air conditioners offer affordable Ac installation charges for split Ac in Delhi Noida Faridabad and other areas surrounding Delhi. We offer same day split AC Installation in Delhi Noida Faridabad at very nominal charges.
Our service engineers are expert in Split AC installation work and offer time bound service with the guarantee of installation.
CALL MATHEW: 9818860064/ 9540881418
Whatsapp-9540881418
Split AC Installation Charges in Delhi , Noida & Faridabad

Cooling Capacity

Price

Up to 1.0 Ton

Rs. 1200 /-

1.0 Ton 1.5 Ton

Rs. 1400/-

2.0 Ton

Rs. 1500 /-
Price Exclusions:
Above Charge is applicable for only standard installation and below charges are not included in the standard installation charges.
Cost of Ac Stand

Additional wiring cost if required

Cost of the additional copper pipe if required
Following are Ac installation works which we do.
We Undertake AC Installation work major brands like Daikin Split Ac, O General Split Ac, Mitsubishi Split Ac, Voltas Split Ac, Hitachi Split Ac, Panasonic Split Ac, Blue star Split Ac and installation of all major Inverter Ac brands of Indian and imported brands.
We Offer Split Ac Installation Services in below areas in Delhi NCR.
Split Ac Installation in Patel Nagar

Split Ac Installation in Rajinder Nagar

Split Ac Installation in Dwarka

Split Ac Installation in Noida

Split Ac Installation in Mayur Vihar

Split Ac Installation in Okhla

Split Ac Installation in New Friends Colony

Split Ac Installation in Ashok VIhar

Split Ac Installation in DLF

Split Ac Installation in Saket

Split Ac Installation in Mayur Vihar Phase 1, 2,3

Split Ac Installation in Ashram

Split Ac Installation in Greater Kailsah Part 1,2

Split Ac Installation in Nehur Place
Split AC Uninstallation & Charges in Delhi
We are committed to provide quality split AC installation services to our customers and also undertake Split Ac uninstallation services in Delhi areas like South Delhi, North Delhi, West and East Delhi at nominal charges. Ac Uninstallation charge depends upon the size and capacity of the model of Ac.
Details of AC Uninstallation & Charges
Duration- 40 – 60 minutes

Charges- Depends on size
Charges Include the Below
Unistallation of AC Units

Installation of New Units
AC Installation Procedure
We offer Installation of all top brand air conditioners including imported Ac brands. When it comes to air conditioning installation in cities like Delhi Faridabad and Noida there are several factors that the experienced AC technicians at Joys Air conditioners consider like the size of room, size of the unit, compatibility of your home, humidity etc.
Assembling of AC parts New/ Old

Feasibility checking of location for installation

Gas pressure check up after installation

performance of the Ac unit after installation

Remote functions
What We provide?
We provide superior quality installation service at affordable rates

Free energy auditing & advice

On time service

Annual maintenance at the competitive price

Emergency service for registered customers
Why Choose us?
Joys Air conditioners is the leading Ac Installation company in Delhi with more than 10 years of experience.

Provide the service of qualified and experienced technicians are highly experienced and qualified.

We provide job satisfaction and guarantee.

Undertake service and installation of all Indian and imported ac units, Ac plants & Annual Maintenance contract.

7 day a week Ac Installation service is available

Background verified professional technicians available

Satisfaction guaranteed on all ac Installations

24x7 Emergency Service (Not Applicable for new customers)
Warranty on installations - That very fact that we offer a warranty on all air condition units we install shows the quality of our installations.
CALL MATHEW: 9818860064/ 9540881418
Whatsapp-9540881418
More About Split Ac Installation in Delhi
The demand for Split Air Conditioners is at an all-time high due to its noiseless performance and risk-free operations. The very fact that the new age split air conditioners don't have the harmful result on the setting because the forerunner models, the air cooling appliances are a must have in the modern-day homes and offices. Huge industrial arcades, shopping malls and theaters within the city need air condition unit for a healthy atmosphere. Several specialized corporations provide their services for the central AC units within the town and might be contacted for the quotes. Whereas creating the ultimate choice.
CALL MATHEW: 9818860064/ 9540881418
Whatsapp-9540881418
Advantages of Split AC
Easy Installation
The split Ac has two spit units. One is a cold unit, which is kept inside the room and other one is a warm outdoor unit. Compared to Window and Central AC a split system needs a lot less work to put in. Not ductwork is necessary. Split units can be fixed anywhere and don't require large drilling works and costly ducts.
Lower Energy Bills
Central systems lose plenty of energy through ductwork, and leaky ducts will see a loss of up to 35 % in cooling energy. Since split Ac units supply a very ductless style it saves a lot of energy and reduces your electricity bills.
Increased Security
Warm unit of the split Ac is kept outside and it is much safer than window ac systems.
Silent Operation
The indoor unit operates silently and outdoor unit are quieter than central air conditioning systems. The compressor of split ac is small and less expensive to replace.
Disadvantages of Split AC
The main disadvantage of split air conditioners is their higher initial cost
Points to Remember while installing Split Ac
Close attention is to be paid while installing a split AC. A poorly installed split AC will increase the electricity bill and will require frequent repairs. Below listed are some points to remember while installing a split ac unit.
While selecting the installation spot, maintain a distance of  30-35 centimeters between the outside unit for optimum performance. Also, avoid a place with direct daylight or dirt.

A distance of 15 cm on top of and sides of the indoor AC unit should be maintained. Height should ideally be seven feet above the ground.

Fixation of the mounting plate and the drill outlet hole properly. Drill a hole of about 7-8 cm in an acceptable position for the pipes and wire to go out to the outside split AC unit.

Proper mounting the indoor AC unit

Proper fixation of the brackets

Mounting outside unit correctly

Proper wire connection and copper pipes.
CALL MATHEW: 9818860064/ 9540881418
Whatsapp-9540881418